Please join us in welcoming Mandeep S. Saund, MBBS, as a new faculty member in the Department of Surgery.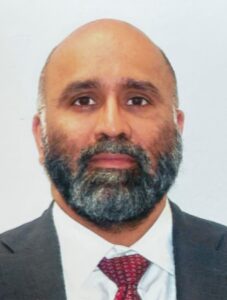 Mandeep S. Saund, MBBS, MS, DNB, FRCS(G), FACS
Associate Surgeon, Division of General and Gastrointestinal Surgery
Dr. Saund received his medical degree from Maulana Azad Medical College in New Delhi, India. There he completed a 3-year general surgery residency and subsequently practiced for a year as a general surgeon in India. In 2000, he started general surgery training at the University of Connecticut Medical School and moved to Brigham and Women's Hospital as a PGY-4 to complete surgical residency. After graduation, he joined the Brigham and the VA Boston Healthcare System as a general surgeon and an instructor in surgery at Harvard Medical School and worked for over five years in this capacity. He then completed a colon and rectal surgery fellowship at the Brigham.
Dr. Saund is a fellow of the Royal College of Physicians and Surgeons of Glasgow and is certified by the American Board of Surgery. He is also a member of various professional societies, including the American College of Surgeons (ACS), the Society of American Gastrointestinal and Endoscopic Surgeons (SAGES), the Society for Surgery of the Alimentary Tract (SSAT), the Society of Surgical Oncology (SSO) and the American Society of Colon and Rectal Surgery (ASCRS).
Prior to returning to the Brigham, Dr. Saund worked as a general and colorectal surgeon for Atrius Healthcare and an instructor in surgery at Beth Israel Deaconess Medical Center. At the Brigham, he will serve as the medical director for the Multispecialty Clinic at Dana-Farber/Brigham and Women's Cancer Center in Clinical Affiliation with South Shore Health and as medical director of Colorectal Surgery at South Shore Health.
Dr. Saund's clinical interests include providing optimal, timely patient care, with a focus on patients diagnosed with cancer. He is also interested in system redesign to improve efficiency and reduce waste without compromising quality and safety in the delivery of health care.